Spotlight
Womensday With Steph Wall
The first thing I do when I wake…
I have an unusual and unorthodox start to my day. The first 2 hours or so is both selfishly and vitally all about me. I worked really hard to create a life that allows me to feel free and I have no shame in indulging in this. So I'll hit snooze a few times, then my "not negotiable" is to meditate. I usually try for 20 minutes but even if I can do 5 I'll be set.  I do this right as I wake. I sit up in bed and do it before I can make any excuses. Then, I may read in bed, free write/journal, make tea, do yoga or anything that's for me. After I'm taken care of then I'm ready to go.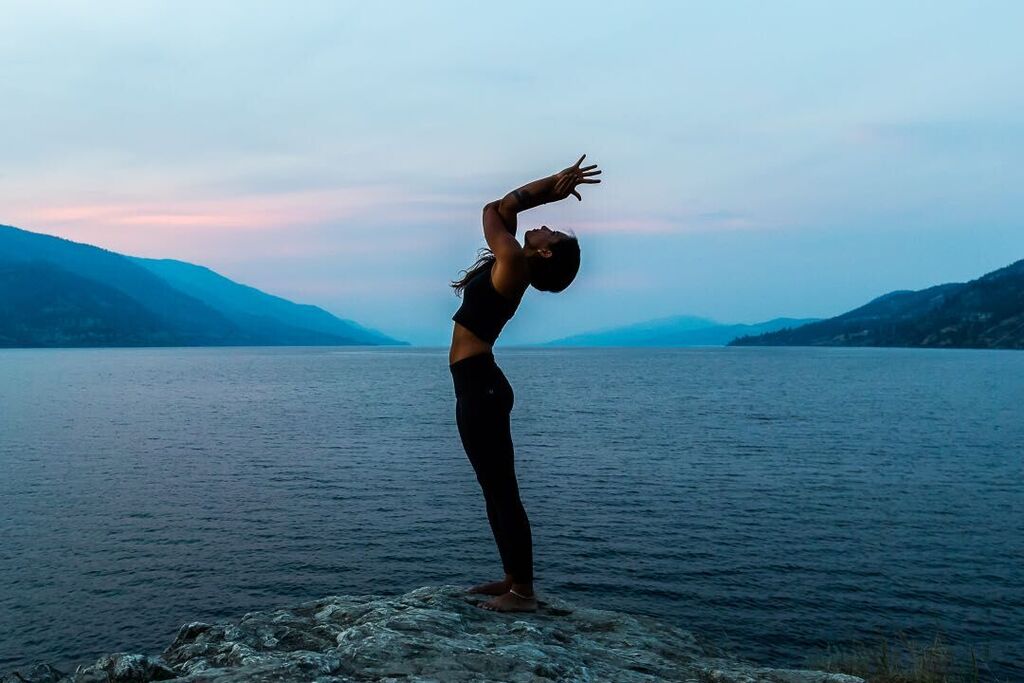 I get to work and…
Well, "work" looks very different for me. Somedays it's behind a computer working from home, some days I go to the studio to teach classes, sometimes it's day 13 of a 21-day intensive training in India or Bali or some other magical place…so my day to day varies greatly, which really works for me. My "work" is also deeply interwoven with my personal life so where one begins and the other ends are blurred lines, meaning that my work boundaries might look a bit different than someone else's. The lessons I learn, the experiences I have are all that provides content and inspiration for what I teach and how I conduct my business. So, some might say that this lifestyle and career means that I'm "working" all the time, and sometimes it does feel that way, but I also don't consider my work in life to be "work".  This is all a long way of saying that my work is my life and I try my very best to live my life awake, aware, open and with intention.
My working day can…
Be anyplace, anytime, anywhere! I don't think I ever stop "working". I have a deep passion for life which fuels my teachings so I'm always super observant and mindful to both the outer world and my own inner world so I can share what passes through me. I also have an entrepreneurial mind and spirit so I'm always looking around thinking, how could we make this easier for people? What if we created this? What if my vision changed to that? What can I create that's new and different? How can I keep innovating? The answers to these questions come to me in the most unusual places, not behind my computer.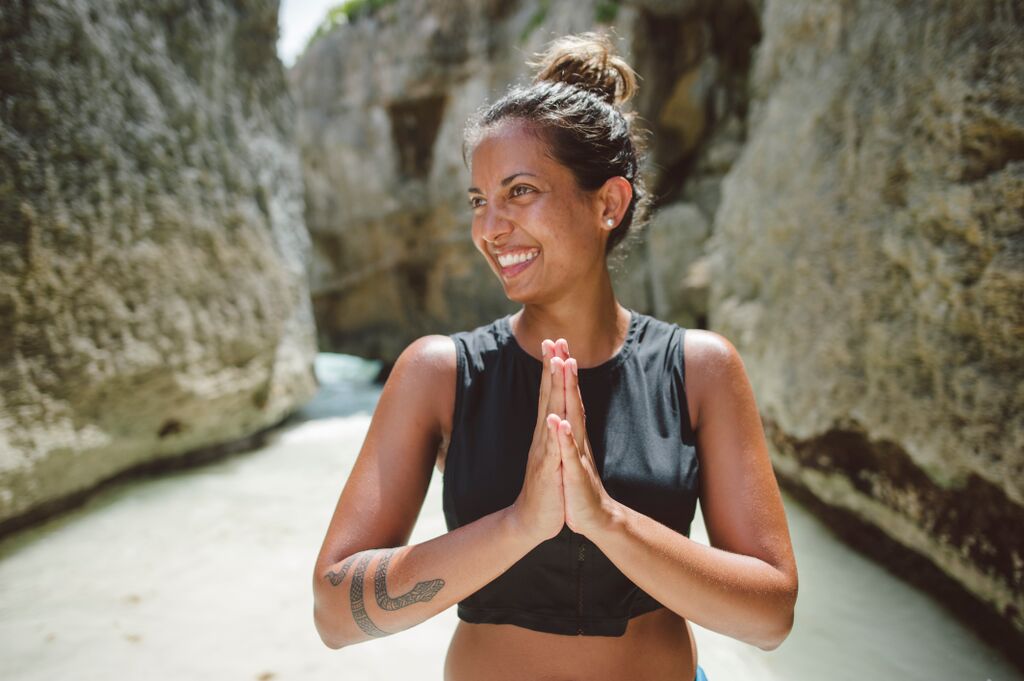 At the end of the day I…
continue to work. I like to work into the night. I feel this time of transitioning from day to night to be so potent. Everyone is winding down from their day and that's when a creative pulse seems to course through me. When all is quiet and dark. So my "work" at night will be brainstorming, innovating, planning or anything that requires my imagination and vision (I do not do emails at this time!). When my "work day" ends around 11 pm then I will unwind with Netflix, a book, chatting with my friends in Canada. The last 30 minutes of my day is always technology free.
My night time routine involves…
Self care, time alone, time in the dark, time with a book or Netflix series that won't rot my brain. Connecting back to myself and thanking myself and the world for the day. Sometimes that's a quick process, when life is "easy". When I'm in pain or healing wounds, thanking myself and the world can take a bit longer because my ego is more stubborn ("I don't wanna say that you, I'm in pain! I don't wanna thank the world, my heart is broken!") I've never told anything this before but I always whisper "Goodnight World!" As I put my head to my pillow.
I usually switch of by…
Literally switching off. Phone goes off, laptop shuts down and I unplug. If I need to switch off during the day, which I always do, it's at the gym or on a run.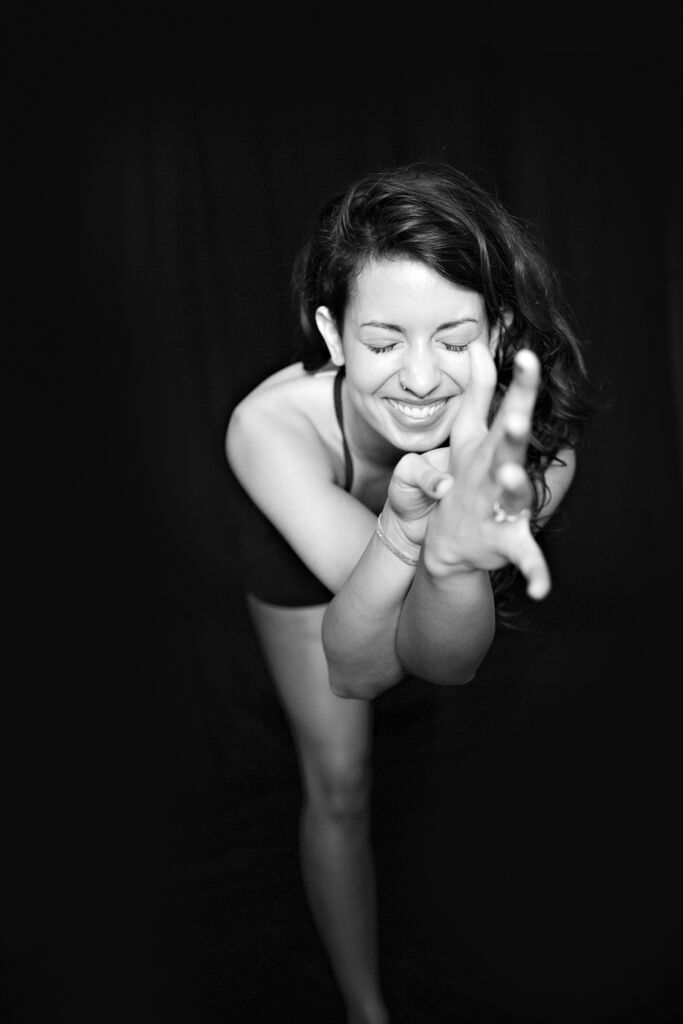 Something you might not know about me…
Probably a lot! I keep a lot of things private. Here's a few:
I dropped out of university twice and do not officially have post secondary education.
Up until maybe 4 years ago the biggest passion in my life was snowboarding, much more than yoga was.
I know how to play (not very well) about 10 different musical instruments.
I'm an introvert and to be in front of many people, although I do enjoy it, is actually incredibly exhausting for me.
My all time favourite band/musician is Nine Inch Nails or anything by Trent Reznor and Marilyn Manson is high on the list.
I love being based in Glasgow because…
Glasgow has an energetic pulse to it that's raw, real and honest. As if it's blanketed with a sense of humility and grounding that keeps me anchored. There's opportunity here. Creative, innovative minds are here and I can feel a hunger in the yoga community to more growth. Practically though, it's a great base for my international gallivanting. I've found a way to make a nice living for myself here that allows me the opportunities to travel and go back to Canada whenever I want/need. And let's just say what we are all already know, it's the people that make Glasgow.
My favourite city spots & finds are…
Queens park and all the unique, creative wee cafes in the Southside. Also Singl-End, Wilson Street Pantry, Gordon Street Coffee and Citizen M. Oh and how could I forget; subclub.
3 great women I connect to daily are…
Myself. Not my ego, not Steph Wall. Rather the essence of who I am. The soft and fierce feminine power that rides this wave of life with me.
Paula Woodward, my best friend from Canada who keeps me anchored, inspired and reminds me who I am, deep deep down, when I sometimes forget.
The energy of Kali. The dark, wise, all knowing, all loving, extremely powerful, don't – call -on- her -unless- you -are -ready -for -some- serious- f***ing -transformation, Goddess. She reflects the feminine power inside of us, so by connecting with her daily I'm reminded of what I hold inside of me. And on days/weeks/months when I forget the woman I am, I can look to her for inspiration. 
The greatest thing I've learnt about being a modern working woman is…
I can run a thriving, successful business without handing over my feminine power to the typical, patriarchal way of doing business. I don't need to be cut throat, competitive, authoritative or controlling to do "well". I can be soft, spacious, interconnected, trusting and open and still get to the same place (or much further). Don't get me wrong, I'll strike when I need to, but it won't be from a place of fear or control.
Got you in the mood to do some yoga? Find Steph online here.
EGG Membership Card Illustration
Join EGG Today
Become a member of EGG Glasgow and enjoy a heap of exclusive benefits. You'll get access to Exclusive Offers, Events and your very own Digital Membership Card –  use it to discover great places in Glasgow and connect with like-minded girls.
Pay Annually
---
£30
per year
Sign Up Now »