Spotlight
Womensday with Lynette Gray
The first thing I do when I wake….
I set my alarm for 6am and spend the first hour of my day working on myself: I meditate, breathe, stretch, journal and read. I got this morning ritual from the book 'The Miracle Morning' by Hal Elrodwhich I read over a year ago and it has helped me to change my life in a really positive way. I recommend this to all my clients. I turn my phone on airplane mode at 9pm every night and I don't turn it back on until 7am every morning, this makes me proactive for the rest of the day instead of reactive.
I get to work and…
I check my diary and plan my day. I post on social media, check my emails and work through any admin, all which is done from home after dropping my son Elias at school. My work is different every day, I feel truly blessed that no day is the same. When it comes to coaching my clients, I do this both in person and by video call. My weekly meditation sessions that I guide are from four different spaces in Edinburgh, Calm on Canning Street, Wellbeing Lab at Dalkeith Country Park, Level Ten Gym and a gorgeous space at Dundonald Street.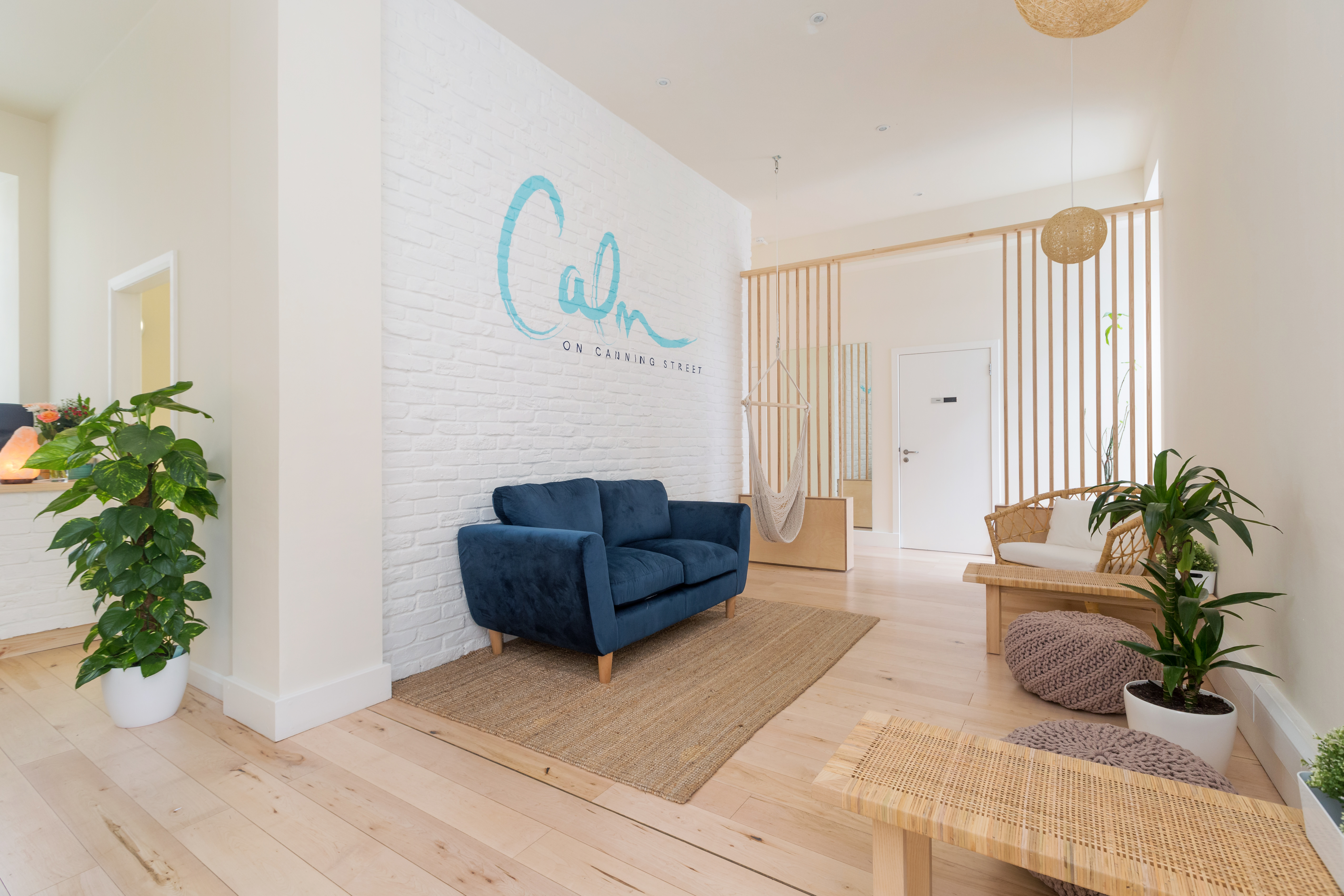 Calm On Canning Street – an EGG favourite too! 
Lunch involves…
Again every day is different, on a Tuesday after my 11:15am meditation session, we sometimes go as a class to Holy Cow vegan cafe for the most amazing smoothies and raw cakes. Dogs are welcome there which makes it an even better place to hang out. Other days I walk my dogs Wolfie the chihuahua and Millie the cocker spaniel, often heading to Dalkeith Country Park which is not only on my doorstep but I can also grab a lovely lunch at the Restoration Yard Cafe.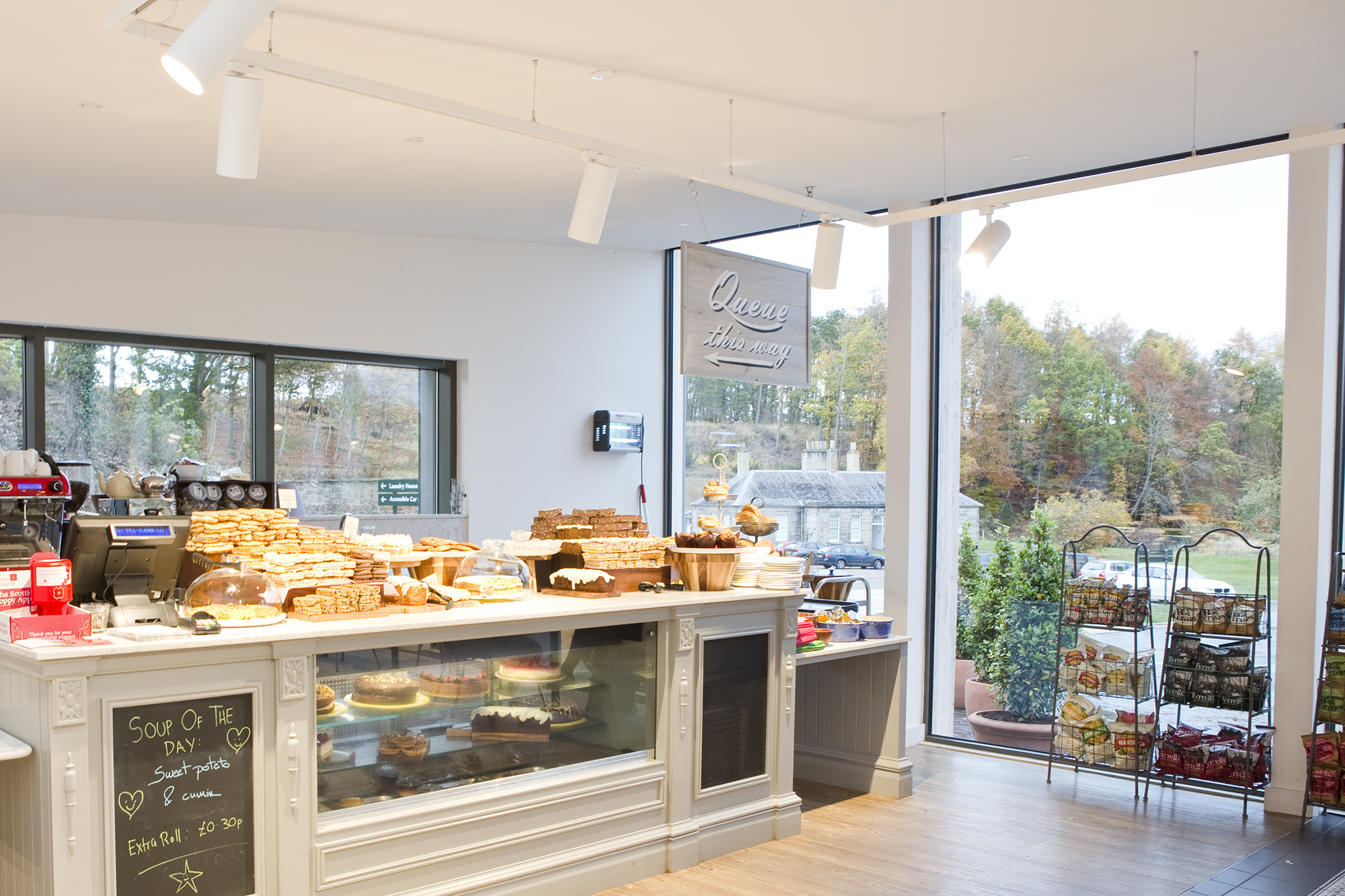 The Restoration Yard – another EGG go-to!
At the end of the day…
The ending of my day can vary night to night depending on my classes. On a Tuesday evening I lead a meditation session 7-8pm at The Wellbeing Lab which always has me leaving in such a high state. I get home and sit, really feeling that gratitude for the first 15 minutes just buzzing. Once that has settled I start to get Elias ready for his bed, help him with homework and we read together. Since becoming self-employed in January I feel like I am floating. I keep pinching myself that my dreams and desires are now coming to fruition with the action I am taking and the belief that I have. At the end of each day I am truly grateful.
My night time routine involves…
Switching my phone on airplane mode at 9pm, taking off my make-up, writing 3 things I am grateful for that day in my journal, reading my book and meditating.
I switch of by… 
I am sleeping by 10:30 pm every night, I love an early night and early morning.
3 Great women I connect to daily… 
Kate Cohen is my friend who has helped me to change the way I feel about my menstrual cycle. She is also a life coach and we both studied together with Mindful talent. Together we are facilitating monthly women's circles at Calm on Canning Street. We are both so passionate about providing safe spaces for people to speak their truth, feel supported and encouraged to be themselves. We help people to believe in themselves and we both have a desire to travel with the work that we are doing. I truly believe when we work together our energy is incredible. I am truly blessed to call her my friend.
My Mum, the woman who brought me into this World and who brought me up. The woman who was with me for the birth of my son Elias and who has continued to support me to help raise my boy as a single parent. Without my mum I wouldn't be on this path and the mission I am now on.
My Aunty Pauline, a women who is selfless and gives to others every single day. She is always there for me and I know I can call her any hour of the day and she always has my back. She cares for my Aunty Molly who is 95 as well as working a full-time job. She is a real life superhero and has taught me how to be strong and kind.
The greatest thing I've learnt about being a modern working woman is…
That you can have it all, you can have and do whatever you desire and by working on yourself every day in a positive way you will create the life you have dreamed of, this not only affects you in a positive way but everyone that you come in contact with, do business with and choose to spend your time with. It's so exciting, take the jump, push yourself out your comfort zone and believe in yourself, life will never be the same when you do.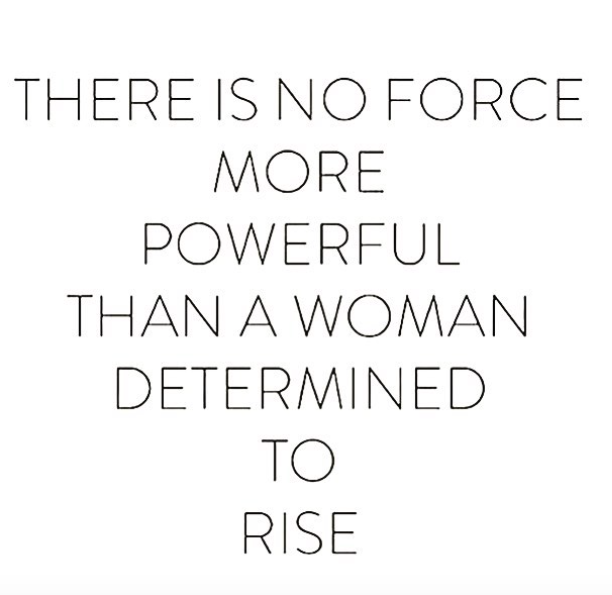 You can follow Lynette on Instagram here.
EGG Membership Card Illustration
Join EGG Today
Become a member of EGG Glasgow and enjoy a heap of exclusive benefits. You'll get access to Exclusive Offers, Events and your very own Digital Membership Card –  use it to discover great places in Glasgow and connect with like-minded girls.
Pay Annually
---
£30
per year
Sign Up Now »