Spotlight
Womensday With Gail Bryden
The first thing I do when I wake…
I look at my phone for Facebook and Instagram! Like most of us, I probably do this more than I'd like to admit. A pleasure of being self employed is not having to set an alarm – although I still tend to wake at 7.30am on the dot. Once up, I aim to do a 20 minute Joe Wicks HIIT session in my kitchen. I don't always manage it, but it's a great start on the days that I do.
I get to work and…
Make up orders. These range from professional products for spa's/ salons, to retail outlets and orders from the internet. The majority of the JustBe range is hand blended by myself, often freshly made to order. I like to get orders made up and out by midday, allowing me to focus on more strategic aspects of my business in the afternoon. I'm currently working on a collaboration with SAMH (Scottish Association for Mental Health) which I'm looking forward to sharing next year. The busiest months tend to be the run up to Christmas with the addition of Christmas Fairs.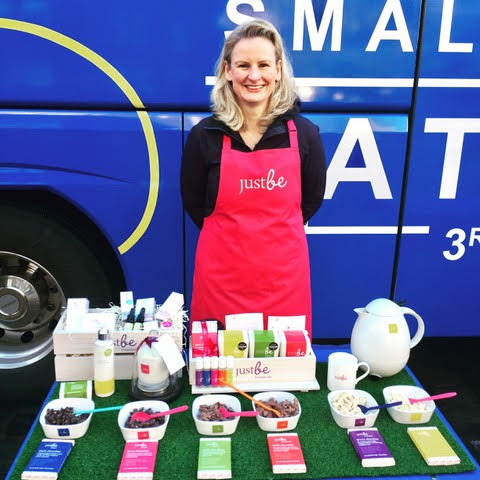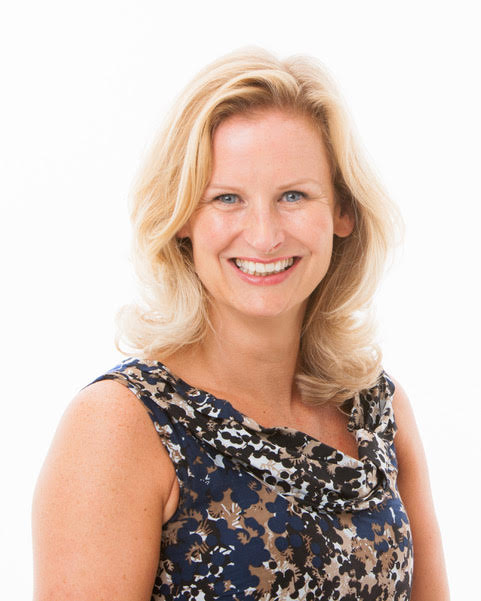 My working day can…
Be exceptionally varied and enjoyable. I tend to wear many hats – from training therapists in the JustBe range of treatments, to new product development, updating social media, stock control, admin and accounts. As an ambassador for Women Enterprise Scotland I also get invited to be part of some incredibly interesting events such as the First Minister's National Advisory Council on Women and Girls.
At the end of the day I…
Am thankful that I don't have a long commute home. I converted my attic early this year and moved from my kitchen table to my loft! As I live and work in a colony style flat, the additional space has been a godsend and has provided a much needed separation between work and home. When the Ramsay ladder is up, work is finished for the day. Whilst I don't have a set routine during the week, I try to make as many Train Hard Thursday sessions at Lululemon as I can – they're great fun and the Lululemon community is so supportive.
My night time routine involves…
Natural skincare. Without fail I cleanse, and double moisturise. Since developing my own range, I've discovered how simple, quick, and effective it is. I'm particularly proud of my skincare range and I receive a lot of feedback from women saying that the soothing scents of JustBe have become part of their night time routine too.
I usually switch off by
10pm. I really enjoy sleep and I try and get at least 10 hours every night. Having said that, I've recently discovered The Good Wife on Amazon Prime – so find myself binge watching 'just one more' episode and being up way past my bedtime!
Something you might not know about me…
I used to work for two large drinks companies, one of which was Scottish & Newcastle. Part of my role was branded glassware and I travelled to France to sign the base of the new Foster's, Kronenbourg & John Smith glasses – much trickier than you'd think.
Over the years, I've trained in a range of holistic therapies which include laughter yoga. I set up and ran Edinburgh's Laughter Club and once ran a laughter workshop with Belachem Girma the 'world's laughter master', who holds the Guinness World Record for the longest continuous laugh!
I photo bombed George Clooney on his visit to Edinburgh in 2015!
I love being based in Edinburgh because…
It's such an easy, fun, safe and an inspiring place to live. I moved here almost 25 years ago and it feels like home. There's always something going on – Edinburgh has earned its title as Festival Capital and it plays such a good role as host. It's easy to feel part of it. I love walking through the streets my normal loop is though the Grassmarket, up Victoria Street and back along Princes Street Gardens. I love the sense of history and I never tire of seeing the castle. I also love wandering along the water of Leith from Haymarket to Stockbridge and popping in and supporting the wealth of independent shops that are part of Edinburgh's character.
And for the times that I fancy getting away, there's so much on the doorstep. I personally love a trip over to Fife. From a business perspective, the support network that's available for small businesses within Edinburgh is fantastic. I've made so many new friends over the years.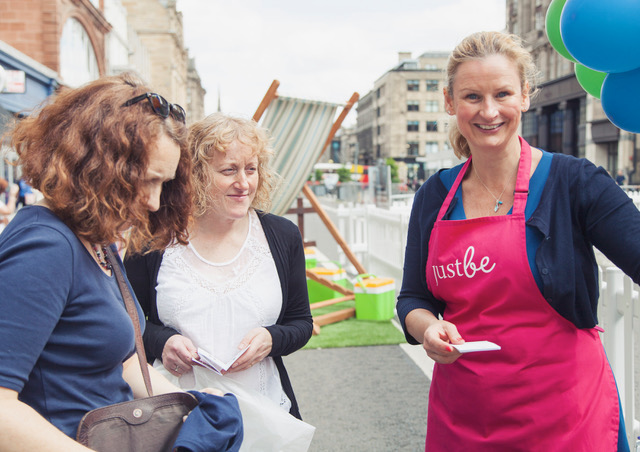 My favourite city spots & finds are…
I love trying new places to eat and drink (and there always seem so many) some of my favourites include: Dishoom for breakfast (their bacon and egg naan almost keeps me going until dinner), The Bon Vivant on Thistle Street for late lunch (with EGG card), the Portrait Gallery on Queen Street for coffee and a scone and The Queens Arms on Fredrick Street for drinks. These are occasional treats rather than a typical day!
To balance this, in addition to Lululemons Train Hard Thursday, and Hair of the Downward Dog on a Sunday morning, I can highly recommend Pilates with Cassandra Cooper and Cycle with Bridget at Tribe Yoga on Leith Walk. I'm lucky to be within a 5 minute walk of Hot Yoga and Calm on Canning Street which are also great.
Over the years I've found so many amazing people that include my hairdresser (Kevin at Frank Lindsay Stockbridge), dentist (Paul at Essential Dental Care, Polwarth), handyman and general good guy (Niz at Home-tec) and so many incredible therapists (for facials, massage, acupuncture, reflexology, nails, lashes, makeup etc) – too many to list!
3 great women I connect to daily are…
Mother nature. I believe in the power of keeping things real. I only work with natural ingredients and make sure that I get out in nature at least once every day.
Danielle LaPorte, author of White Hot Truth. I enjoy listening to her podcasts.
Myself. Maybe an odd one to add, but as females, it's all too easy to forget about ourselves. I also enjoy regularly catching up with my friends, mum and sister. I've been fortunate enough to have two female mentors this year who have been a great sounding board and support.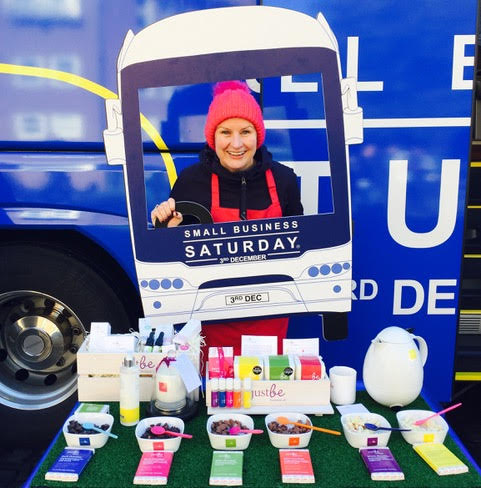 The greatest thing I've learnt about being a modern working woman is…
you don't need to have it all. Create what you want, on your terms, and ask for help when you need it. It's taken me some time to discover, accept and enjoy the alternative life that I've created, but I must say that I'm loving my life and feel exceptionally grateful for it.
Head over to justbebotanicals.co.uk to see Gail's full range!
EGG Membership Card Illustration
Join EGG Today
Become a member of EGG Glasgow and enjoy a heap of exclusive benefits. You'll get access to Exclusive Offers, Events and your very own Digital Membership Card –  use it to discover great places in Glasgow and connect with like-minded girls.
Pay Annually
---
£30
per year
Sign Up Now »